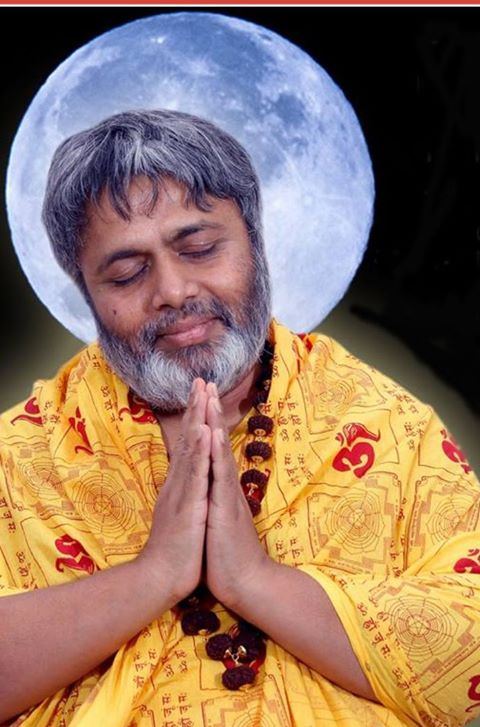 GURU PURNIMA
Guru Gobind dounn khadey
Kaakey laagun paay
Balihaari Guru aapne
Ki Gobind deeyo milaaye
– Sant Kabir
"Both, God and my Guru stand before me
Whose feet do I bow to, first?
Salutations to you, my Guru
For making me meet God"
Guru Poornima is considered as one of the most sacred days in spiritual tradition as the the shakti of the Guru is at its peak on this day. It is doubly auspicious for the believers and practitioners of the Guru-Shishya 'parampara' i.e tradition, for many centuries.
The bygone times:
In the good old days, children would be sent to the 'Gurukul' where they would stay with the teacher and serve, and receive 'shiksha' and 'deeksha only when the teacher felt they were ready.
When their studies were complete, the Guru could ask the student for a 'Guru Dakshina' which the student would have to offer, even if it was not easy. It could be an object, a task or even a sacrifice.
Today, we are fortunate to receive the most powerful 'deekshas' through our Guru, Babaji without being tested, challenged or even questioned about our readiness.
It is Grace being showered on us that we only have to SHOW UP and we are blessed in untold ways just be being open to receiving.
Our Lineage:
'Pratham to Dattatreyam
Dwiteeyam Matsendranaatham
Triteeyam Gorakshnathantu
Nityanandam Chaturthakam
Panchamam Jagannaatham
Shashtam Bhavatu Shivanandam
Aivam Gurushan Naamani, ShivYogi Parampara'
This verse is the lineage of our teachers that we bow to, each time we sit to meditate because they are our link to our Creator, Shiv-Shivaa. When we invoke their blessings, we invoke their invisible guidance and protection in everything we do.
This is not an ordinary lineage. We are actually students of the highest order of Ascended Masters.
Our duty:
When we carry their name as students, it also becomes our duty to use our learning and 'saadhnas' for the highest God, and not do anything that will tarnish their name even in the slightest way.
Ways to honour our Guru: Guru Dakshina
As our Guru, Babaji never expects anything in return. He only asks us to be sincere in our practice. But how can we not do something special for Him on Guru Poornima??!!
There are so many ways to celebrate this auspicious day – not with lavish expenditure, flowers or presents, but simple ways that will reach Him. If whatever we do, is from our heart, it automatically becomes a gift.
As Babaji always reminds…. 'Seva, Saadhna, Sankirtan'. You can participate in any or all of these and dedicate them to our Gurus.
If you don't get time to serve a noble cause, but you can simply bring joy to your parents by doing something special for them and loving them everyday, even that is a gift.
When you have only fifteen minutes to meditate, if you can include those that may not have anyone to even pray for them, that is true Saadhna too.
Planting a tree sapling while chanting your favourite mantra or bhajan sows ShivYog life-force energy in it, which will multiply as it grows. Planting one tree is equivalent to performing 100 yogis…. what better gift than restoring Nature, one tree at a time?
As we bow and thank Babaji in our meditations this auspicious month of Guru Poornima, let's dedicate all our 'gifts from the heart' to Him, and all our Gurus.
Let us bring mindfulness and love in each moment, so that even the Gurus can rejoice at having taught us….
Shiv Yog Forum family invite you to attend Guru Purnima event on 9th July, 2017.
The event is open to all Forum members as well as non-members.
Collective celebration of Guru Purnima will be held at Children's Little Theatre auditorium, Aban Mahal (beside AMRI, Dhakuriya) on 9th July, 2017 from 3.30 pm onwards. All are requested to attend & receive the grace.
Namah Shivay